We got our first honey crop! Kurt extracted honey from 6 frames yesterday.
We've never used the extractor before and we thought it would be a simple process. It took much longer than we expected.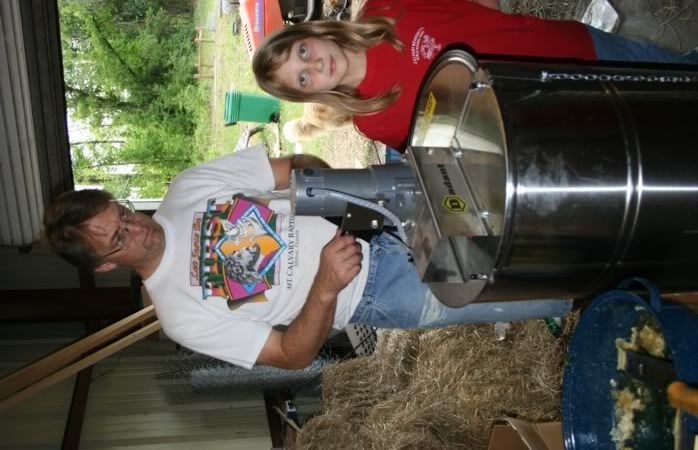 Darlene, a friend of ours, sold 2 bottles of our honey before we even had it out of the comb. Finally, this morning I bottled 3 bottles of honey for Darlene to pick up today.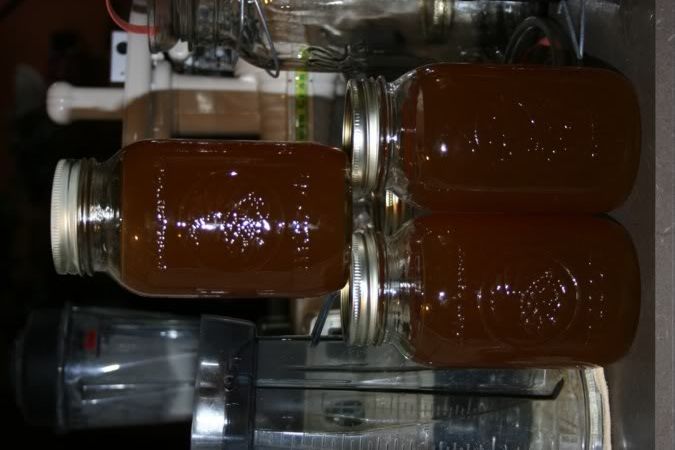 I can't believe how exciting it is to see honey from our own bees jarred up and ready to eat!
Here are the wax caps.
They are still draining. Once they are drained, I would like to save the wax to make balms or something. I'll need to find directions on how to render the wax and how to preserve it. I know I need to melt it in a double boiler. I guess I'd better get a double boiler.
Mother's Day ended up being a great deal of fun. Kurt fixed the swimming pool.
The old liner was shot and needed to be replaced. Fortunately for us, the prior owners of our home purchased a replacement liner they never installed. It proved to be in good shape, which was a huge blessing. Kurt pulled the pool apart and spent Mother's day trying to put it back together again.
While I knit for the first time in months.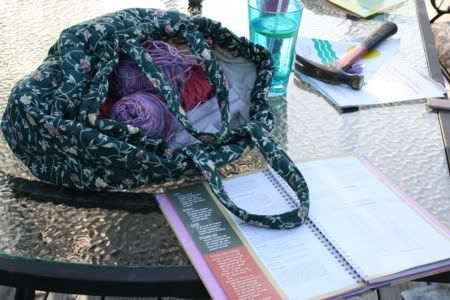 Well, I sort of knit. I added three rows to my socks, figured out I did the first row wrong and then carefully tinked it all out again. The tiny cables were a pain. I eventually added one good row back and ended up with a net gain of one row. At one row per couple of months, the recipient of these socks may be dead by the time they are finished. I need to figure out a way to squeeze knitting back into my schedule. (We are in the end of the year homeschooling crunch for which I have already extended the school year into July and gardening requires a great deal of time too.)
I figured out I could just get the stereo speaker out the door.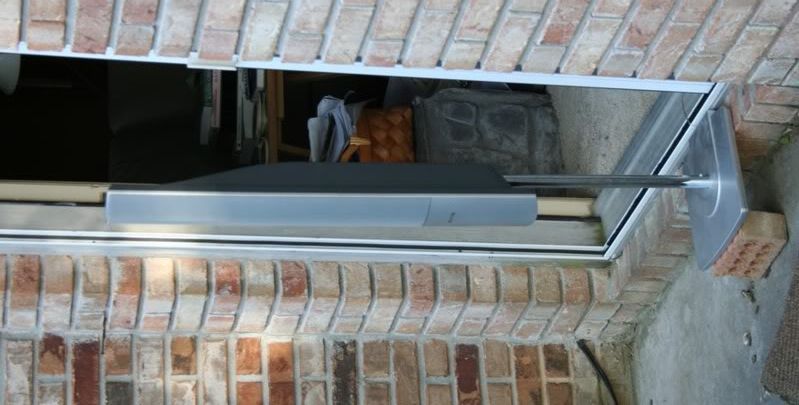 It was fun to sit out by the pool with praise music blaring, watching my husband doing useful things while I knit. It just doesn't get any better. Or maybe it does. We also grilled grass fed steaks from
Wellness Meats
. My sister sent these earlier in the year.
We supplemented the meal with baked potatoes and veggies from last year's garden.
The kids have been wanting to use the pool for quite some time. So when the clean water started to flow into it, even before Kurt had completely installed the liner, they jumped in.
Of course the water level was just right for Michael.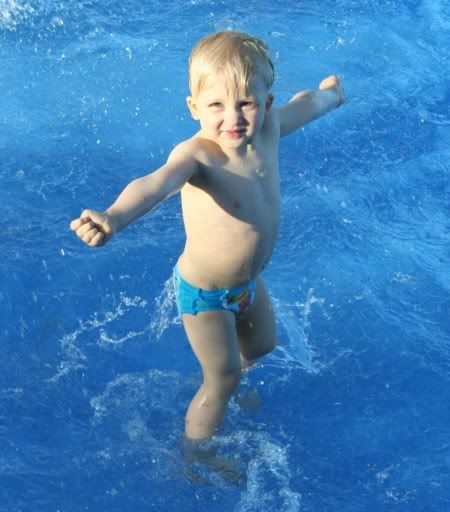 He loves the water.
Even with a chill in the air, Michael loved splashing and playing.
I wonder how he will do with the pool full now?
Of course Gregory and Gabrielle had as much fun playing as Michael.
They love swimming and plan to spend most of the summer in the pool if possible.
My kids are fish.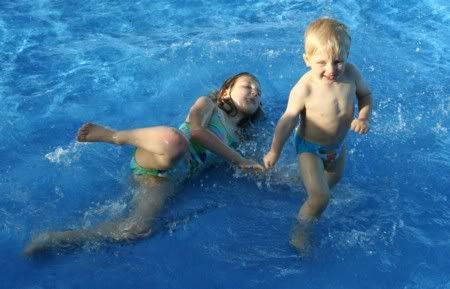 Unfortunately, the bees have started using the pool as a water source. So the last time we were at our property in Gulf Breeze, I had Kurt and our friend Mark get the top of the fountain from our property. This had been in my flower garden before the hurricane. I don't know what happened to the base, but the Lord provides. We found a new base at our current house. Gregory and I set up the fountain for the bees.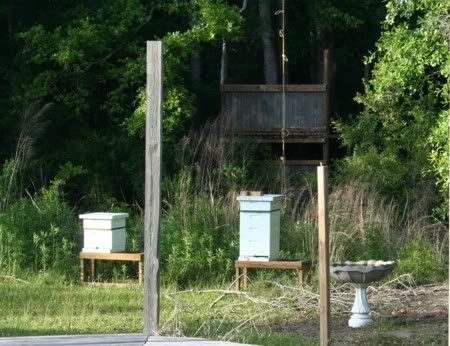 I filled it with water and floated corks I've been collecting for some time now in it. The bees are ignoring it as a water source, but will probably become more interested when the water gets yucky. Bees like their water fully "fermented." Go figure. It is nice to have a little bit of Gulf Breeze outside.
My garden is starting to grow up.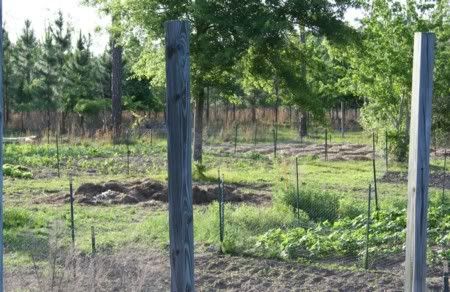 I'm grateful all things considering. We got our soil tested this year. The soil is pretty poor. The lab guy sort of suggested we'd be better off plowing under the garden and fixing the soil before trying to grow any food. But I just have too much work invested in it already to give up.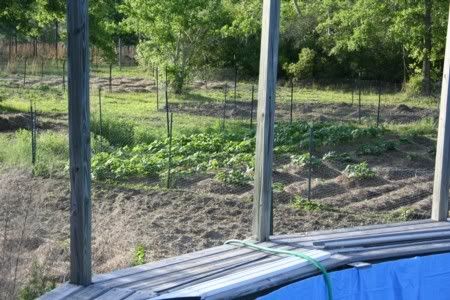 So I'm going to use some foliar sprays on the leaves of the plants to provide extra nourishment. We actually got some decent vegetables out of the garden last year so I know it won't be a total loss.