With every spare dollar going into house repair and remodeling, I had very low expectations for my birthday this year. But Kurt blew me away with a birthday present I've wanted for quite some time.
He found a Singer treadle sewing machine a couple of months ago and had been keeping it at work until now. I literally couldn't believe my eyes when he called me into the family room to see "something."
I'm so excited and am really hoping we can restore it so that it can be used again. My dear friend
Caroline
has restored these before and has promised to help. Actually, it is funny because as soon as I saw the sewing machine I told Kurt I needed to talk to Caroline.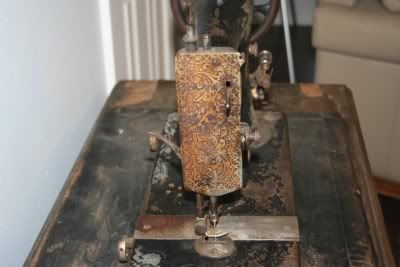 In its day, this Singer had to be something else. Under the wear and age, you can still see its beauty. Beautiful and intricate design work once graced the metal portions of the sewing machine and it is all metal - no plastic parts here! I just love this machine. I love just looking at it.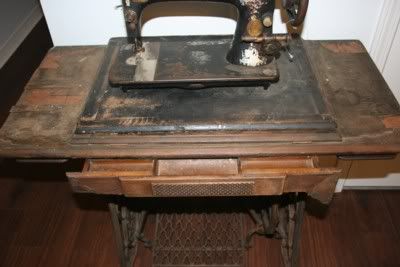 The table has a place where you can apparently store the sewing machine. It even has a small drawer in it.
I've been looking for the serial number so Caroline can help me figure out the manufacturing date. But I can't find it.
It has a bobbin winder in the front and an gold emblem behind it. No serial number though.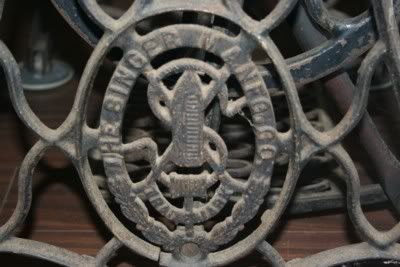 The lower right part of the machine has the Singer name wrought into it, but still no serial number.
Unfortunately, while looking for the serial number, I discovered broken pieces of metal.
I really hope these broken pieces can be fixed. I so love my "new" sewing machine.
As a side note, I saw a beautiful sunset the other evening.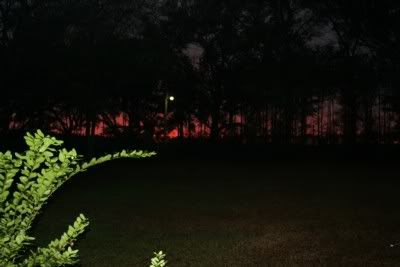 I had a hard time getting a good picture because I didn't have time to set up a tri-pod. I would love to have some yarn in the brilliant peachy pink color of the sky that night. Or perhaps some fabric to use with my sewing machine.