More than a year ago, over the Fourth of July weekend, we listed our Brewton house for sale and decided to move south, to the Foley area. Believing the Lord would have Kurt take a promotion and move us to Foley, Kurt moved to Fairhope in October or November of 2008. When the economy fell apart, we wondered if we would ever sell our house in Brewton.
A couple of weeks ago we got an offer for our house. It wasn't as much as we'd hoped, but in this economy we were ready to take just about any offer. So we did!
Taking a lower offer on our Brewton home meant finding a home in the higher priced Foley area would be impossible without the Lord. Fortunately, we are not without the Lord. After a week of haggling, we entered into a contract for a house in Foley, 5 miles from where Kurt works. And we got it for the same price for which we sold our Brewton home. Granted, the house needs work, including a revamp of the whole septic system, but we think it is worth it.
Our new house.
We will only have a little more than 3 acres, but we just couldn't afford to get the house with the adjacent parcel (where the septic tank for the house happens to be). However, we believe we can live a moderate homesteading lifestyle with 3 acres and Kurt will be very close to work. That alone will be a tremendous blessing. Our church will be about a half an hour away, but we will be so close to where Kurt works.
In addition to the septic tank issues, we will have to finish the wood stairs and paint.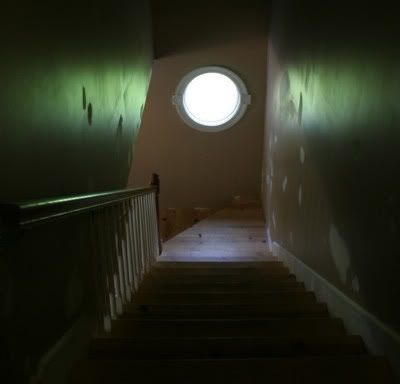 The house looks like repairs have been ongoing.
There are two master bedrooms, one upstairs and one down. Gregory has been positioning himself to get the upstairs master bedroom and not to share it with his brother.
And. . .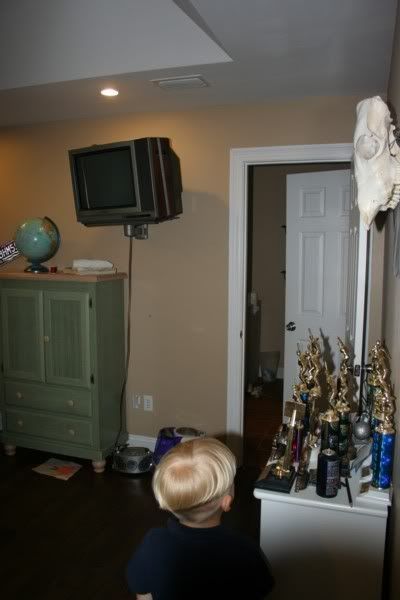 The house technically has 4 bedrooms, but the 3rd and 4th bedrooms look like one normal sized bedroom that someone walled down the middle to form two. No one's furniture will fit in either of these rooms. One solution is to build platform beds, like upper bunks to increase room for dressers and things. The other option is to remove the center wall and turn the house into a 3 bedroom home. I think the latter makes the most sense, but Gabrielle and Michael insist they want the tiny bedrooms. I suspect Gregory of being behind it, but I cannot prove my suspicions.
The upstairs bathroom is lovely.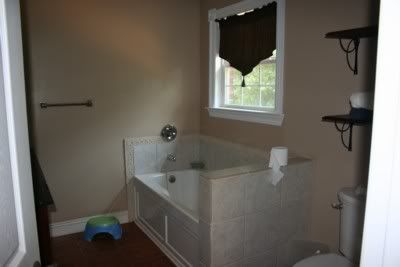 I don't remember if it has a shower. I'll have to look tomorrow when we have our home inspection.
The downstairs master bedroom and bath is part of the original house and needs a lot of work. And Kurt and I will have to share a closet, which is no fun.
Kurt likes to lay his clothes out in the closet instead of hanging things up and that will simply not work if we have to share.
The area under the stairs is open. I'm trying to figure out how to turn the area into a closet for wool and fabric.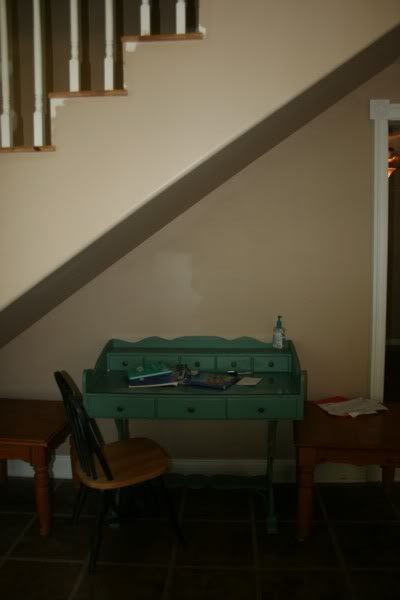 Between the kitchen and the great room is a small room I believe was once a bedroom (before the addition). We will use it as a school room for homeschooling.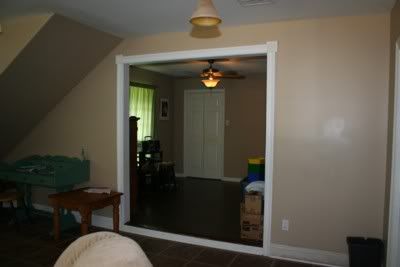 I love extra rooms without assigned functions.
The great room is quite nice.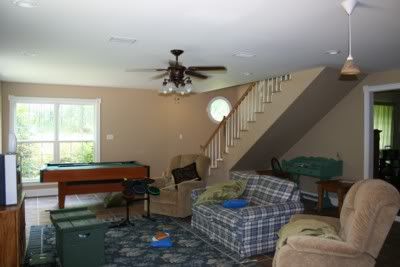 It is quite large and has a beautiful deck in the back.
There are actually 2 sections of deck off the back of the house. The other part extends toward the dining area.
The original dining area is a bit small, but a sun room has been built on the deck which can provide additional dining room space.
The kitchen is a bit small, but not too bad and the kids love the bar.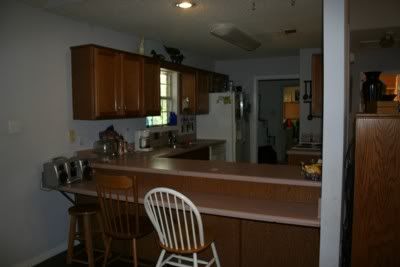 Fortunately, the counters are in bad shape and will need to be replaced. They are pink and I really don't want to have to live with them.
Outside is a small workshop area.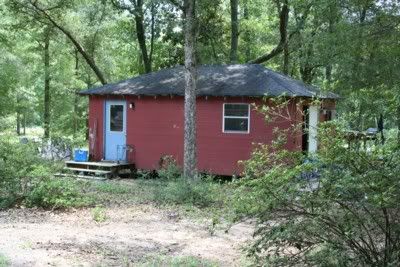 And across the yard is a chicken coop.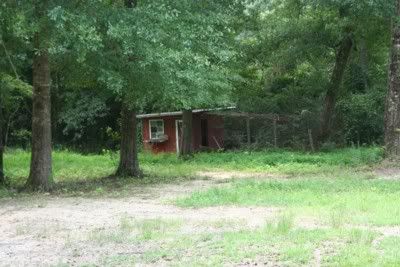 Unfortunately, it turns out we don't own the part of the yard with the chicken coop.
In the meantime, I've done a very little bit of knitting.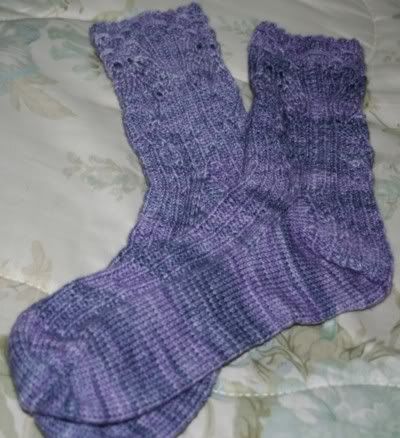 I finished my second pair of Rivendell socks and gave them to a lady at church who ended up in the hospital with heart problems.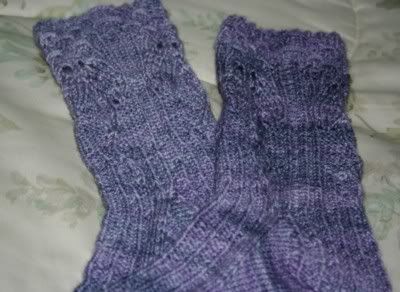 I love the cuffs on these socks and can see making another pair one of these days.
And despite my complete neglect with everything else going on, the garden continues to provide us with fresh fruit and vegetables.

I added one of our home raised chickens and some mashed potatoes to yesterday's harvest and we had a very nice dinner.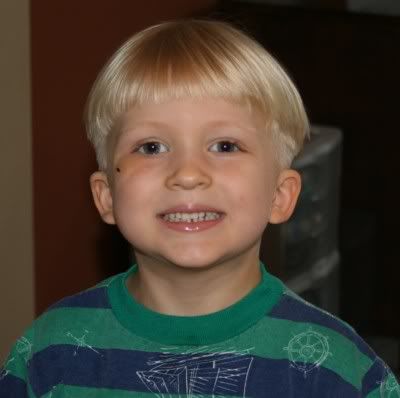 The kids and the adults are excited to be moving, but sad to be leaving so many friends behind.