This weekend, Gregory attended his first Boys' Sunday School
camp out
at church. He had so much fun. A friend of one of the church members has a large home on the water. He allows the young boys at church to camp out on his property each year.
The evening started with swimming, a cookout and a baptism. Michael and Gabrielle hit the beach first thing.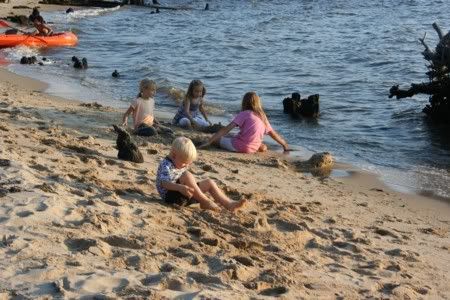 Gregory wanted to conquer.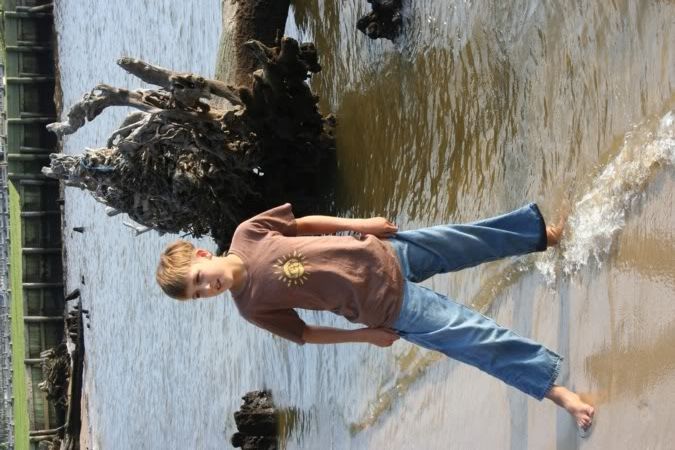 "One foot on land and one foot in the sea." He told us, though he couldn't tell us why it was important.
Kurt had to take Michael exploring to keep him from running amok on his own.
For a kid who is basically shy, he got pretty adventurous in a short space of time.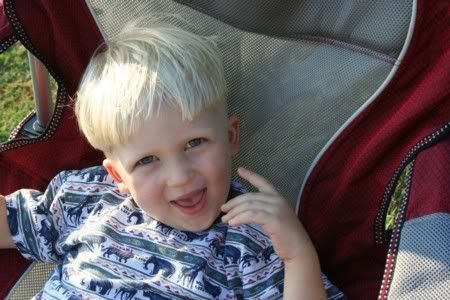 In fact, I could only keep him in the chair next to me a few minutes. He refused to sit still long enough for me to discuss knitting with some new friends for any reasonable length of time.
Michael loves the beach. I mean he really loves it. We finally had to get him into his swimsuit to keep him from making his clothes unwearable.
Of course we had the same problem with Gabrielle who also loves the water.
All of the kids had their swimsuits on in record time and the fun really started for them.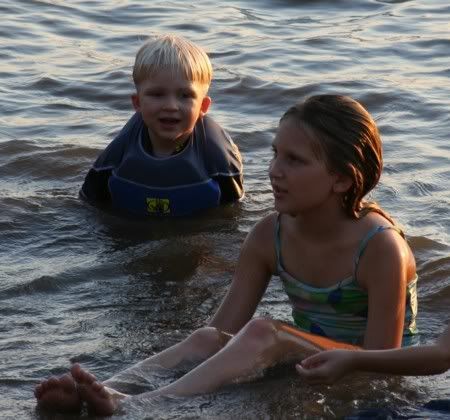 I stopped the sand throwing game immediately.
Michael and Gabrielle made new friends.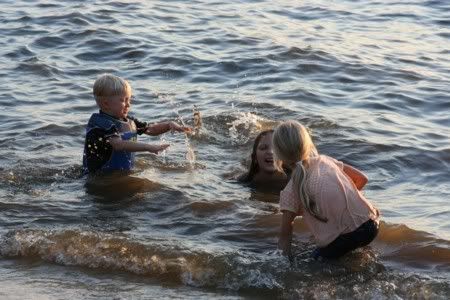 And while Michael and Gabrielle played in the water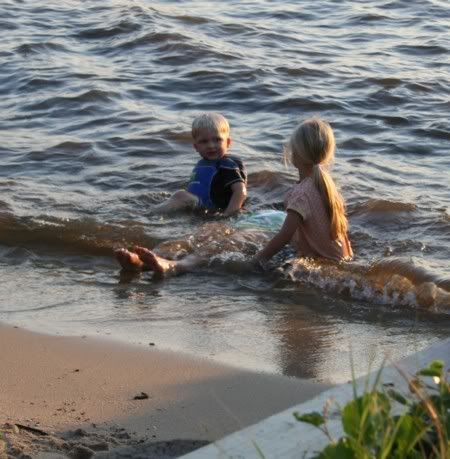 Gregory found a new love.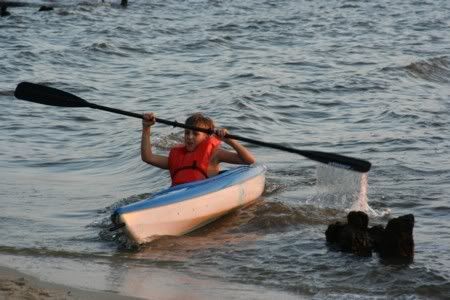 One of the families brought
kayaks
for the boys to use.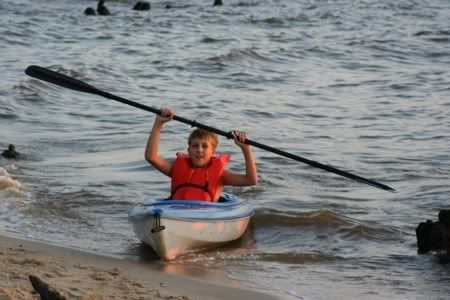 Gregory thought he would spend all of his time fishing, but instead, he learned to
maneuver
a
kayak
.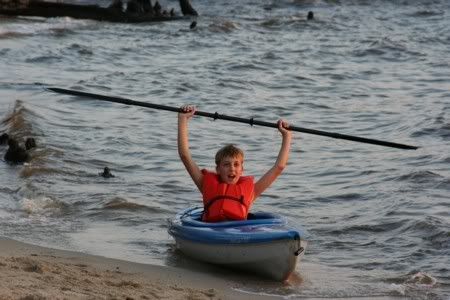 He got quite good at it but really learned about sore muscles in the process, though his legs hurt him more than anything (from running up and down the pier he says).
Darkness finally drove the kids out of the water and though a bonfire was kindled on the beach, Gregory went to the fishing platform on the end of the pier and learned to fish.
Well, he learned to cast. I understand no one actually caught anything. Too much noise with so many boys around.
Gabrielle and Michael wanted to fish so much. I think Kurt did too. But this evening was for the boys.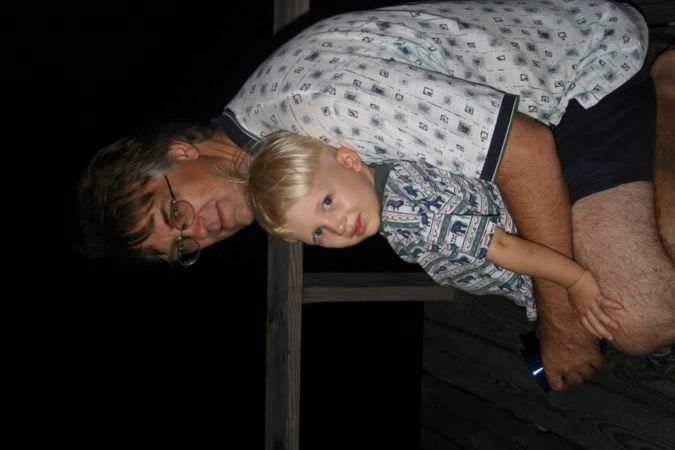 But Kurt and Michael did get
hold
of a fishing pole for a few minutes. And I put a stop to Gabrielle's efforts to get one as well. At one point, she had 2 or 3 of the boys looking for a pole for her.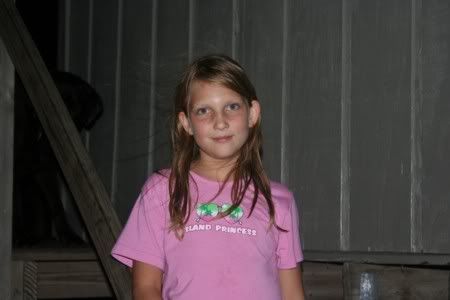 We were one of the last families to leave. Relaxing in the pier house over the water was just so nice.
Kurt found a nice rocking chair and the kids took turns on the swing.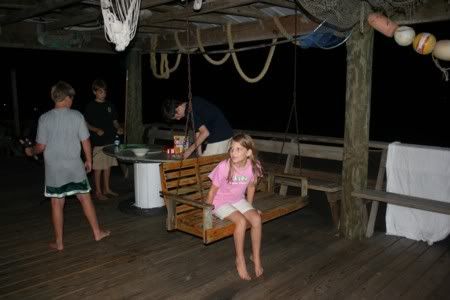 Even Michael liked the pier house.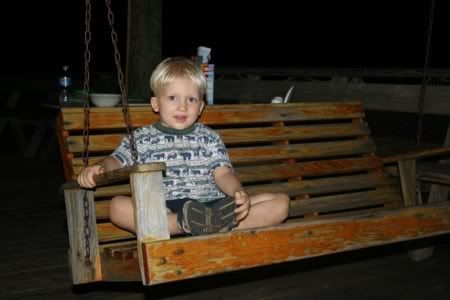 Unfortunately, after watching Gregory, Gabrielle and even his Dad make funny posed smiles for the camera, Michael learned to do the same.
Bummer.