I finally finished a new dress for Gabrielle. Originally I planned to give it to her for an Easter dress. Of course I never specified which Easter.
Gabrielle loves her new dress and couldn't wait to try it on. I wish she could have avoided laying it in a water puddle before getting it on, but that is my daughter.
I embroidered and pin-tucked the bodice and embroidered the upper sleeves on my Bernina. I "fancy" up plain fabric with my sewing machine rather than investing in expensive trims. My daughter loves fancy clothing, but often ruins them in her play. She ripped the only silk dress I ever made for her running around the church parking lot. Now I use less expensive plain polyester-cotton fabric for my rough and tumble girl.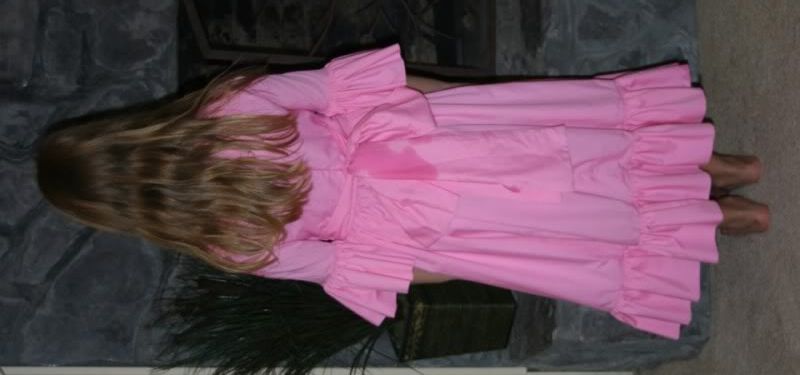 Here is a view of the back. I'm so glad my daughter is slender because I started sewing this dress almost a year ago. I don't follow a pattern, but make it up as I go. Since the skirt is one of the last things I do, I added a couple of inches to the length before ripping it (rather than cutting - makes for a straighter skirt). Everything else fits fine. We are all re-reading the "Little House on the Prairie" books and Gabrielle thinks her new dress looks like a fancy prairie girl dress. She is quite content.